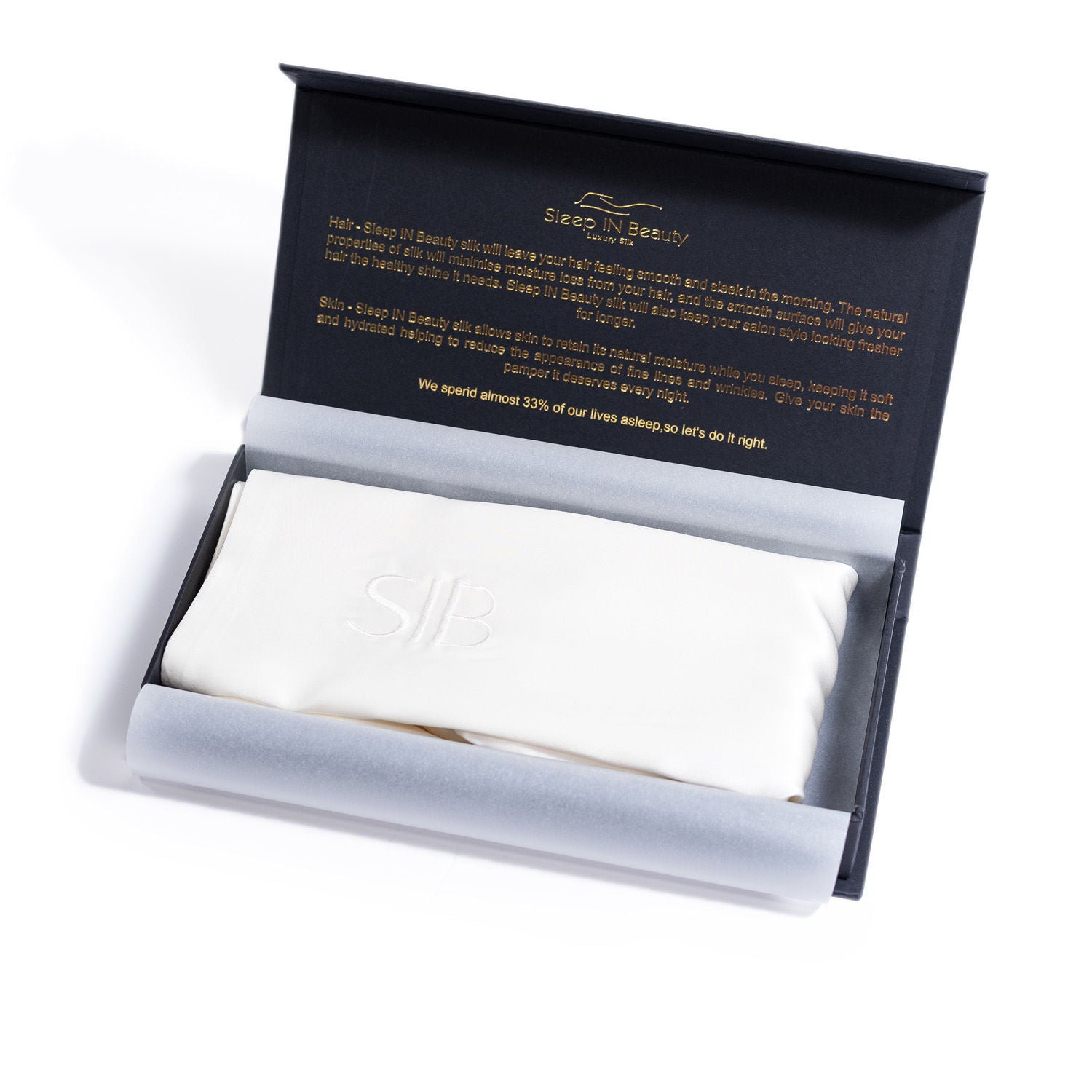 Pair of silk pillowcases 100% Mulberry Silk standard size.
Sleep IN Beauty silk pillowcase is made from the highest 6A 22momme grade mulberry silk. The more you care for your silk, the more it will care for you. Please read the care instructions.
Standard Queen Size 50 x 75cm
100% Mulberry Silk 
Highest weight 22 momme
Hidden Zipper Design 
Presented in 2 separate beautiful black and gold gift boxes
Our silk is the perfect texture and weight for beautiful hair and skin
Smooth silk
The silk is extremely gentle on my skin. I have suffered with sensitive skin and acne for years and this seems to really help since switching from my usual cotton pillowcase
Beautiful pair of silk pillowcases
I bought these for a friends anniversary wedding gift and they are lovely! The delivery was quick and i love the gift box they come in
My experience with Sleep in Beauty Silk has been extremely positive. The delivery of the product was fast and the pillow was beautifully presented on arrival . The pillow itself is of really high quality and the pink is a lovely shade which looks great in my bedroom . It has helped reduce the redness of my rosacea which is why it was purchased. It has also made my hair smoother and more manageable which is an added plus! I would highly recommend purchasing a pillow from Sleep in Beauty Silk for anyone looking for better skin and hair!
Lovely material
The silk has lasted for a very long time after many washes! I am really happy with the quality